Information About Events
Renginiai
I will be coming to Sofia, Bulgaria  on 2-4 of April to do three events.
2nd of April – 6:30: 8:30 pm
3rd of April – 6:30: 8:30 pm
4th of April – 10.00 am : 17:30 pm
Participation fee: Donation
Registration
Due to the great interest in the events with Ilona joining the FB event here does not guarantee you participation. If you really want to be a part of this deep transformation you need to send your names via e-mail to: luchana@adhoc.bg
To participate in the all-day event, please answer also the following questions: What are you looking for? What still feels incomplete?
All meetings with Ilona will be held in English with a translation into Bulgarian.
More information on this Facebook page
Next Deep Looking Events online:
8th of February 2020, 19:00 Vilnius time on Zoom
Deep Looking is a method of focused self-inquiry that allows one to look at contractions, unconscious patterns, turbulence, and stuckness by asking simple and direct questions. Bringing awareness to tightness can easily transform it into lightness. I will guide and support you, so you can really see what is happening inside and allow whatever is ready to release pass through with ease. This work facilitates an energetic shift, the old energies are freed and peace and spaciousness are felt.
The Deep Looking process is about finding home, inside your own beingness, resting in that spaciousness and recognizing the profound feeling of a natural state.
In this call I will be working with everyone individually, gently guiding through so-called blockages. I will share the main principles of Deep Looking so that you can use this at home by yourself after the session.
Watch a video on YouTube: https://youtu.be/H7Uo4xPAimA
To register please send me an email and answer these questions:
What are you looking for? What still feels incomplete?
Once I received your registration and payment, I will send you the link to the call on Zoom. You can use a computer or phone for the meeting, both work fine. It is best to have phones with a microphone for a better sound experience.
Places are limited to 9 people, register early. There is a price of £20, if you can not pay that, please let me know and pay what you can. You will find a link to PayPal on the contact page.
This session is two hours long. All you need to prepare is to make sure you have the space for yourself without disturbances.
Past Events
I have held over 40 meetings in the United Kingdom between 2012 and 2017. Every meeting was unique, with different questions asked, and different people coming. All meetings are recorded. Have a  listen to podcasts of the Liberation Unleashed website. The meetings were four hours long including an hour break for tea.
I have also had many Deep Looking events online, which were not recorded and kept private. You can check if there is a group meeting coming up on Facebook or Meeting Truth website.
Some Photos and Testimonials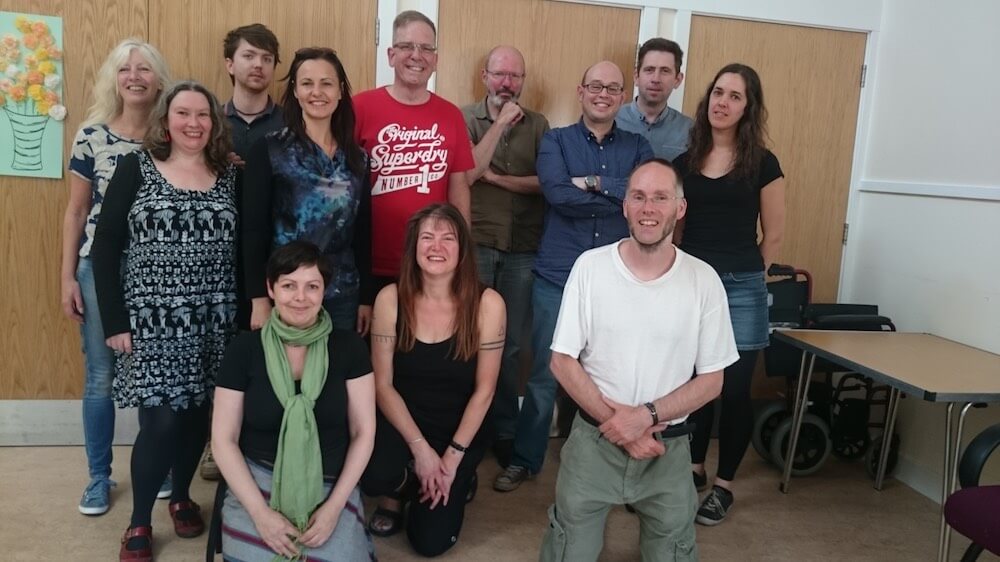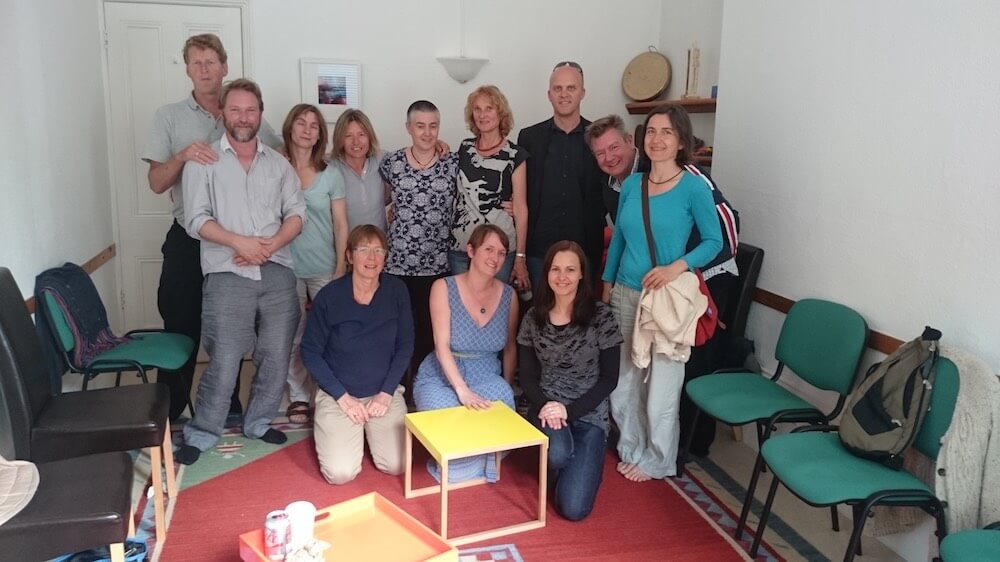 "A unique guiding experience by Ilona . It has been my fortune that Life in the form of Ilona and  diverse Beings beings met in one space as one mind sharing without inhibition all that makes this One existence so beautiful. Ilona, is a wonderful guide, rather than a teacher, carefully nurturing you to your Self in quiet and peace. Some laughter and  tears as some of the embodiment and realisation played out . How easily and joyfully we shared . The Ajna light, perfectly controlled by Ilona's husband Mantas underscored enhanced an already exeptianal experience, resting in medative sounds and extroadinary visions. Thank YOU Ilona and Mantas."
Lawrence
"It was very nice to attend your retreat and to see your passion in action. Your energy used in direct pointing opened up the deeper issues for everybody and it was nice to see how the group became a center of silence, inner focus and release. A place where nothing was unwanted and everyone was welcome no matter their issues. A moment of truth and healing. Thank you"
Nicolai
"I have just stepped out the other side of the most wonderful three-day retreat led by Ilona in Worthing, UK. I cannot praise it highly enough. For a start, it was an insight into quite how generous-spirited Ilona is. The week-end was characterised by an atmosphere of kindness as there was a lot of focus on the Heart  Everyone bought valuable insights or gifts to the retreat. Altogether a very beautiful experience spent together. Though there were quite a few of us it felt as though there was one mind or heart.
Both evenings there was a group session using the Ajna light and beneficial effect of this is hard to describe, it is so beautiful. Added to this, Mantas supervised individual light sessions for each person. Thanks Ilona and Mantas, for putting together such a lovely event."
Jon Rice, Brighton.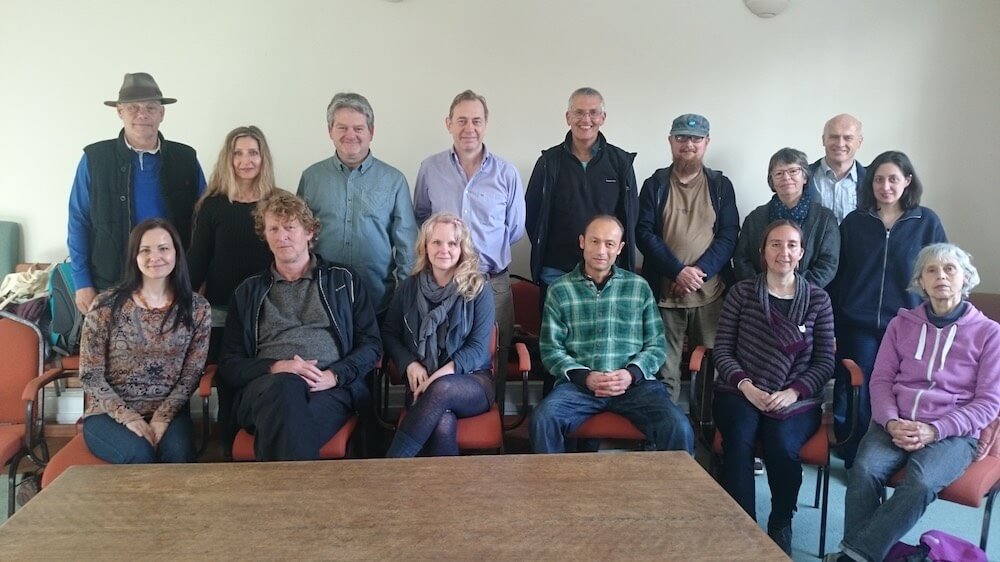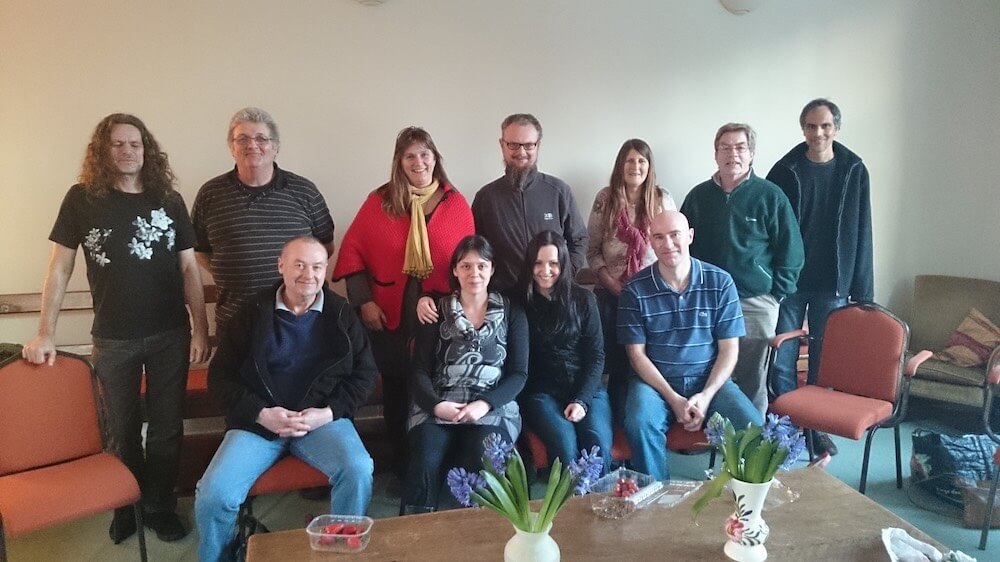 I very much enjoyed the recent retreat in Worthing, UK.
Me and Krysia traveled from Hereford in the morning and with very little traffic on the road we arrived quickly in Worthing.  After parking-up and settling into our accommodation we went for a walk along the sea-front.  This was our third visit to Worthing, the place becoming more familiar each time.  Our previous visits had been during the Summer months. We awoke early on the morning of the retreat.  I opened the window, the air was cold and frosty.  Joggers and roller-skaters were not put off by the temperature – just 1 degree above freezing!
I gave Krysia a quick kiss and we parted.  I walked towards Mill Road whilst she went to the town center. The sun was shining brightly as I headed towards the meeting place.  Soon I found myself approaching the Friends Meeting House.  I felt like I was coming home in a strange sort of way.
It was nice to see Ilona again along with Lawrence and Jon R whom I remember from the previous meeting there. Sitting in the group I immediately felt a kind of energy surging around, an attunement to one-another it seemed.  There was much 'tears and laughter' as everyone had a chance to sit in the chair alongside Ilona and 'spit it all out'.  In doing this, everyone was offering a gift to the rest of the group.  It was nice when one lady shared with us how she felt back at New Year's Eve time.
Ilona allowed the group a chance to air all thoughts and stories about future and past, then and only then came to a silence in the room.  This silence demanded nothing from us.  It was free, natural and loving.
This beautiful intimate silence came naturally at Ilona's meeting.  It is something which you just would not experience at the big, highly organized money-spinning events that occur in the Spiritual marketplace.
Ilona's husband Mantas personally set me up to experience the Ajna Light.  It was very relaxing and there were periods when I felt that I had disappeared during the session.
At the meeting, Ilona asked me if I was happy now!  Yes, I was.
It was a life-changing meeting for me and I shall always remember it.
After the meeting, it was back out into the cold and time to navigate my way back to the hotel in Worthing town center where Krysia was patiently waiting.  Everything was different in the dark and the fog.  In my confusion, I silently asked for guidance and upon looking up l saw a Fox crossing Grand Avenue.  Thanks, I said silently to the Fox.  I followed the Fox until the bright lights of the petrol station appeared and we went our separate ways.
Good Luck and big Thank you to Ilona and Narimantas from me and Krysia and the rest of the UK.  We are all under the same stars!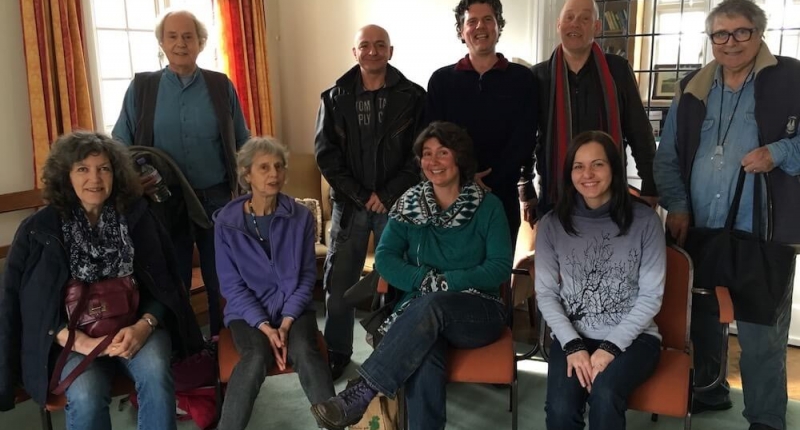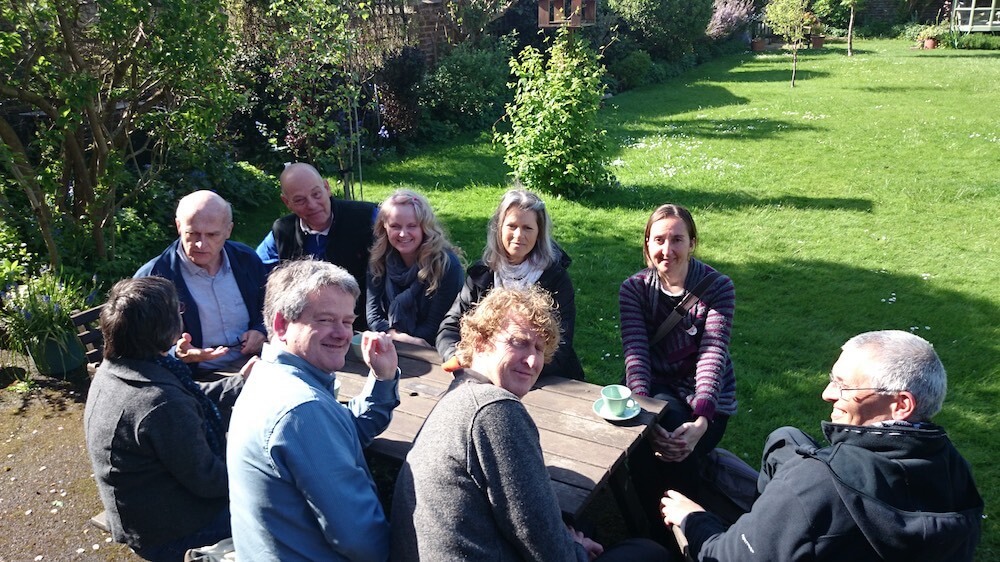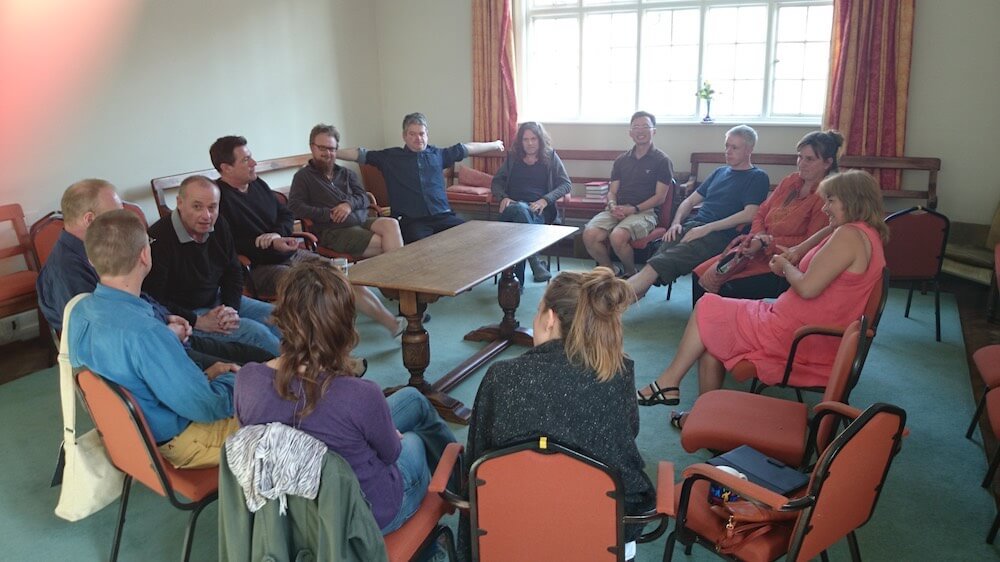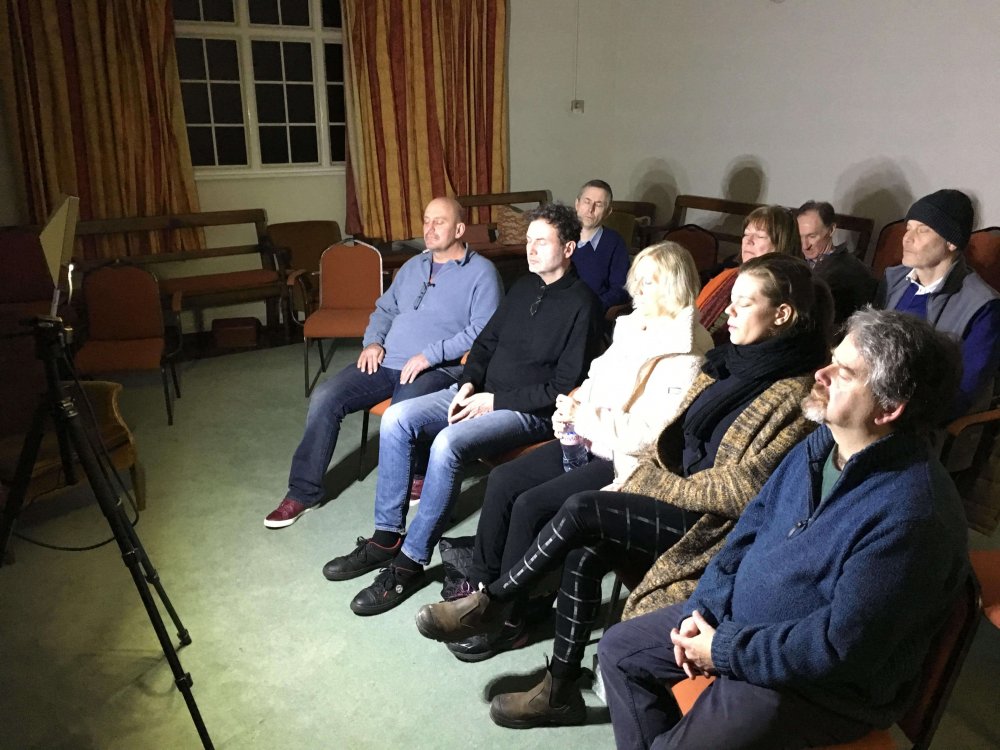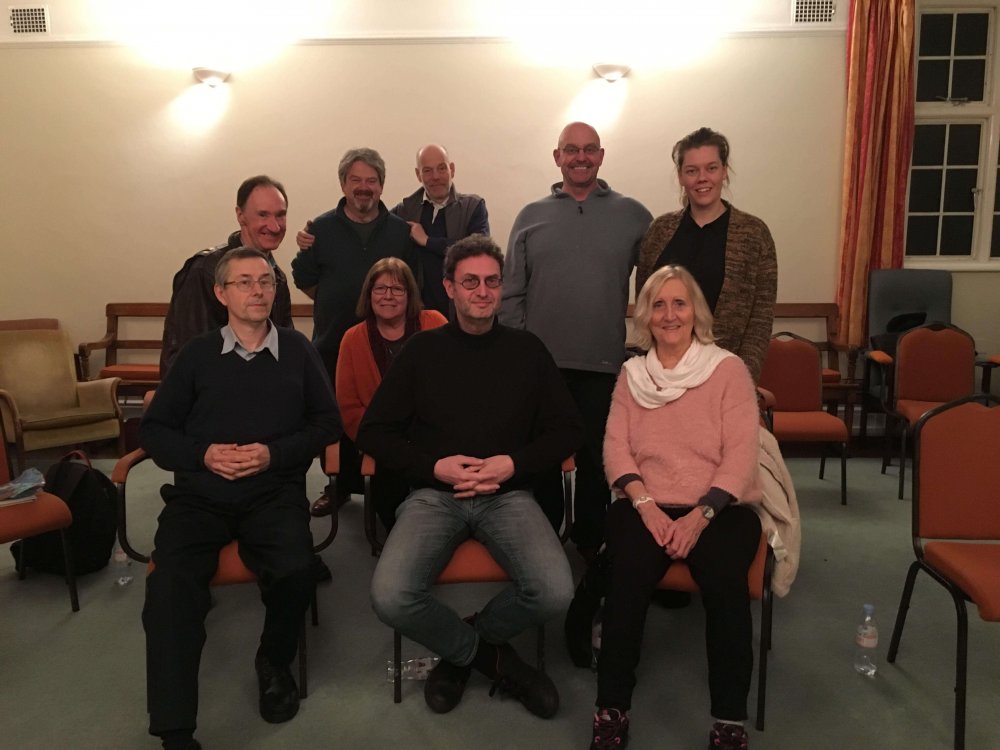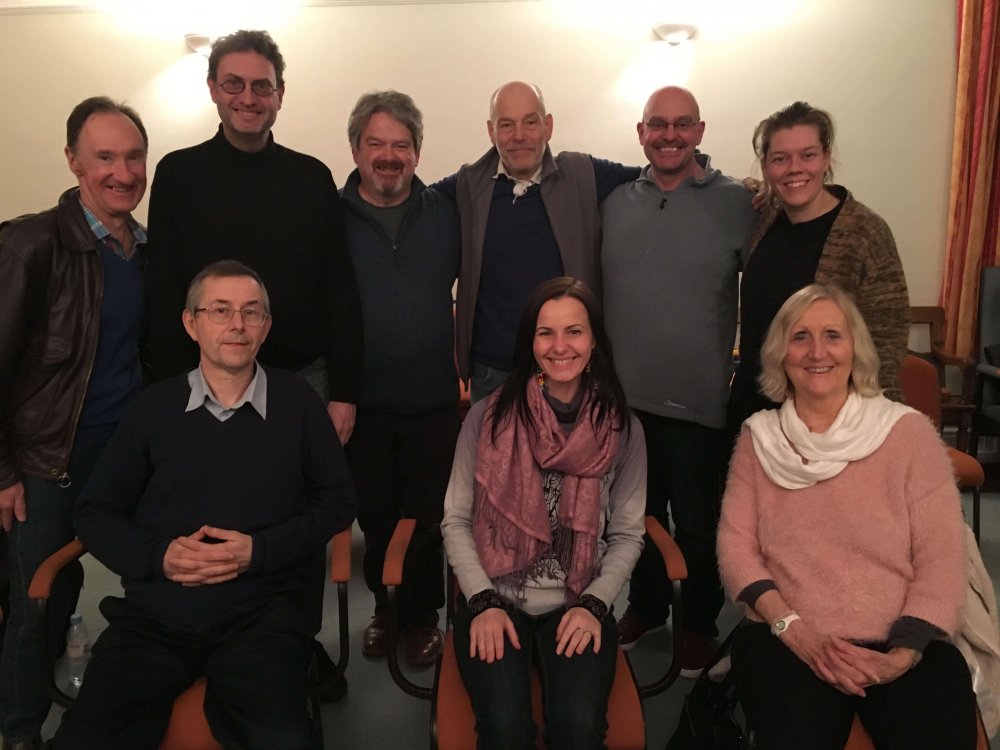 Discover how to unravel the false sense of a separate self
At the center of your existence
Liberation Unleashed is a lively, fresh, and moving account of the author's own searching, liberation, and transformation, woven together with the stories of fellow seekers and a clear exposition of the simple, focused tools you can use to go through the "gateless gate." With its conversational tone, provocative questions, and the presentation of the seven steps—"Clearing the path—meeting the fear," "Strip away ALL expectations," "Get in touch with the real," "'I' is a thought," "There is no separate self," "How does it feel to see this?" and "Falling"—this book serves as an introductory how-to guide, demonstrating how to use the process of self-inquiry to get free from the falseness of the separate self and realize a blissful oneness.
So many of us go through life feeling isolated, searching for ourselves, or seeking a more authentic reality through religion, spirituality, or other, more unconventional means of expanding consciousness. Now, with this book and its guiding principles, you'll learn how to look deeply into the nature of self and existence; combat the anxieties, fears, mental blocks, and reservations that can arise in self-inquiry; and see the simple beauty of the everyday moment.